Kevin Hughes
Personal Trainer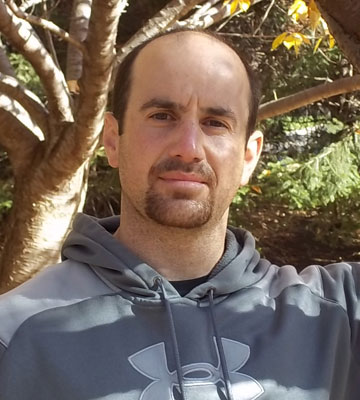 Your health, above all things, is paramount. My personal goal since 1999 has been helping my clients reach their optimum health. They shared their frustrations of being intimated by large big-box gyms, complicated equipment and impersonal trainers. They were further de-motivated waiting for equipment, being packed into classes and customizing their schedules around workouts to avoid the crowds. Going to the gym was becoming a burden.
I researched my options for in-home training after friends shared these frustrations and added they had workout equipment at home but no motivation and little knowledge to stay consistent and achieve the results they desired. Over time, I slowly began to transition training from the gym into their homes while I obtained my certification through the American Fitness Professional Associates (AFPA) and I now have over 25 Clients in Bucks County.
"Our health always seems much more valuable after we lose it."
— Unknown
Prior to entering the fitness industry, I was an executive Chef specializing in Healthy Dining. Food is fuel and this understanding enabled me to incorporate healthy eating plans into my clients personalized fitness programs.
They now see that food can be delicious and healthy and understand that you need to incorporate certain foods at certain times to maintain peak performance and enhance energy levels. This simple shift in understanding will empower you to make better eating decisions whether you are cooking at home or dining out.
Fitness has been a constant in my life. I've been an ice hockey player for almost three decades. In order to maintain my own health and vitality, I enjoy road cycling, running stadium steps, golf, and working out, performing the same exercises as some of my clients. Fitness is a part of life, like breathing and eating. It is an investment in myself.
I wish you the best of luck in achieving your fitness goals. Contact me at 267-767-4664 for a new client health consultation and trial workout.